Lowelands Jack Russell Terriers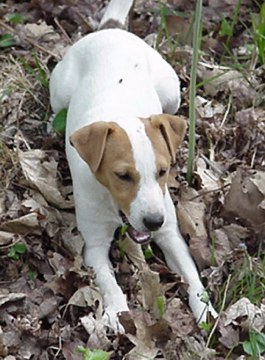 Welcome to the Lowelands Jack Russell Terriers web site.
Please, No calls after 10:00 pm.
Lowelands Jack Russell Terriers

We are Garry and Cindy Lowe. We live in Sanford, Michigan which is 35 minutes northwest of Saginaw , MI. We are in the middle of the state, 3 hrs from Detroit, 2 hours from Traverse City and 4 hours from the Ohio/Indiana borders.
We show and breed quality Parson's (Jack) Russell Terriers, that meet/exceed the AKC standards of excellence. Our main concern is to match each dog/ puppy we raise with the right owners. Every puppy is not the same, just as every owner is different. The goal of responsible breeders is to raise/breed puppies of the best structural quality that they can but also to make sure the temperment is friendly, relaxed and eager to please. This being said, no JRT will be happy or healthy without regular exercise. We encourgage reward (treat or praise) training starting as young as possible. Most Jack's trained in this manner will respond very well. They, like most breeds, will do almost anything for food/affection.
We are always willing to talk to people interested in having a JRT as a family pet, as well as those wishing to show one. Now is a wonderful time to show a Parson's (Jack) Russell. The breed, while it is very popular among pet owners, has just started its rise in the show ring. It's course outer coat repels dirt and water, making it easy to care for. Smooth coated dogs are basically wash and wear, while broken/rough coats need a little more attention.
WE LOVE TO TALK ABOUT OUR DOGS
DON'T HESITATE TO CALL or E-MAIL
DGOLDN1@AOL.COM
(989) 689 - 4194